PRAC

Project Rental Assistance Contract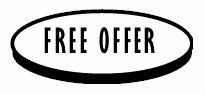 Note: Refresh/reload this site at all pages; if you previously visited this site, because your Browser stores web pages previously visited.
If your Project Rental Assistance Contract (PRAC) is due for renewal you must submit a Budget-based rent increase (BBRI) request for renewal of the Contract 120-days prior to the expiration date of the PRAC Contract, according to HUD new PRAC outstanding instructions. HUD allows 150 day submission. HUD restricts Contract renewals for only one-year terms year to year.
HUD has published new outstanding guidance for HUD Project Managers when processing owners' requests for renewal of their PRAC Contracts. HUD has limited renewal terms of Contracts to one-year terms from year to year.
Through collaboration with your staff, I can assist you in developing a proposed Working HUD Budget with your input and approval. Subsequently, I will finalize the HUD BBRI Proposal with all required HUD forms, documentation and mail you a complete package for your signature; including other HUD requirements that must accompany the Proposal. If Tenants receive Utility Allowance you should start requesting utility survey from the utility company, in compliance with HUD guidelines.
My clients have been granted substantial rent increases to satisfy Revenue shortfalls and recovery of certain outstanding Payables. I will work with your staff to create a proposed Budget based on my experience as a former HUD Asset Manager, providing you with approaches you may not be aware of.
I assisted one of my client's Management Agent in renewing their PRAC Contract. Their project was experiencing financial difficulties, payables were substantial and assets were not adequate to put the project operation in the black.
I collaborated with Management in preparing a HUD Budget Based Rent Increase (BBRI) for a 32% rent increase. Surprisingly, the HUD Multifamily Field Office approved the Budget. If any of your PRAC projects are experiencing financial difficulties I will work with you to develop a proposed Budget.
Please contact me to discuss preparation of a Proposal. Contact me, Alvin L. Sutherlin, Housing Consultant, Post Office Box 162, Mount Rainier, MD 20712-0162
Voice: 301-277-3465
Office Address: 4104-29th Street, Mount Rainier, MD 20712-1820.
Go to
http://hud-consultant.com/References.html to see my clients' testimonies.
Contact me by phone 301-277-3465 or by email at alvinl.sutherlin@verizon.net and I can discuss the status of your project.

Date Updated: 12/01/2021 02:26:52 AM